Saying goodbye to this summer in Europe?
After living in Italy for a summer, I developed some how-to's when packing for across the pond.
There's a big trade-off for summers in Europe. The great thing about European countries is they're not nearly as hot as Texas. The worst thing about European countries is they usually do not have air conditioning.
I'm not proud of this, but I often camped out at an American coffee shop in Italy. Arnold is located at Santa Maria Novella Piazza. I usually grabbed an iced latte and sat in the middle of the square, gazing at passersby who flock from the nearby train station.
How did I pack for Florence?
Honestly, not well. Our professor insisted we pack light to avoid an additional fee when baggage exceeds 50 lbs. I was anxious to break the bank with this fee, my suitcase ended up being only a measly 20 lbs. for an entire month.
Study abroad forced me to be an outfit repeater. I had roughly a week's worth of clothes, including a few solid tops, jeans, a reversible patterned skirt, a mint lace dress and a black maxi dress. I also wore grey Keds, tennis shoes, nude flats and tan sandals.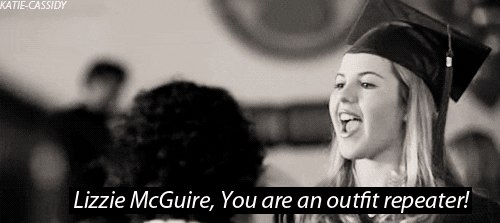 It was difficult. Wearing clothes so repetitively made me feel dirty, though I showered every day thanks to the freaking heat. It prohibited my ability to express myself through clothes as I like to do. Solids simply don't do my thoughts and feelings justice.
TGFM. Thank God for markets.
Markets are a gal's best friend in Europe. They're a great way to meet locals and immerse yourself in the culture. You can find just about anything at a market. From goods to groceries, items fall on a wide range of prices. And there's opportunity to master your negotiation skills!
I was less assertive during my Italian days, but if I returned today, you bet I'd fight for lower-priced, yet higher quality Italian leather. Perhaps I would also be more fiduciosa (confident) to use my 2 years of Italian and speak more than a few words at a time.
I never regretted purchasing something at them market. I came home with some leather journals, cute bookmarks and amazing stationery. Unfortunately, as the words-of-affirmation addict I am, those envelopes and letters ran dry long ago.
Be ready to rumble.
Many friends took weekend trips to Cinque Terre, Paris and Greece. I hopped a bit to Pompei, Sorrento, Capri and Rome, but mostly stayed at our home base. I did save up for Interlaken, Switzerland, and it was the best decision I ever made.
Arden and I found a reasonably priced hostel, budgeted for meals and did the perfect amount of planning: lacking to stumble upon wonders, yet enough to ensure we saw the best. Our overall favorites were doing a chocolate-making class, riding to the top of Jungfrau and stumbling upon an exquisite art gallery.
We went to Interlaken for just a weekend, but I knew it would be colder. I research research researched the weather: would it rain? Snow? Mist? How warm was it? More appropriately: how warm wasn't it?
Thanks to Google and H&M, I found last-minute sweaters and scarves. Then I paired them with the only two pairs of jeans I brought and I was ready to go.
Packing light was perfect for just the weekend, especially because we didn't ski or anything of the sort. The weather was absolutely beautiful and I had the very best time.
When in doubt, pack light.
Packing light makes is easier on your back and arms. It literally lightens the load when you're jumping in and out of airplanes, trains and taxis.
Though you may feel lesser dressed, it frees space for purchases abroad. You can come home with knick knacks, clothes or even bags. It can also force you to make friends with a stranger: ask where she bought her top, how he found that scarf, which local makes the best purses.
For every item you bring home, you bring back a memory. For every memory you have, you're equipped with a story to tell.
I currently have a suitcase full of memories and stories, and I can't wait to gain more.